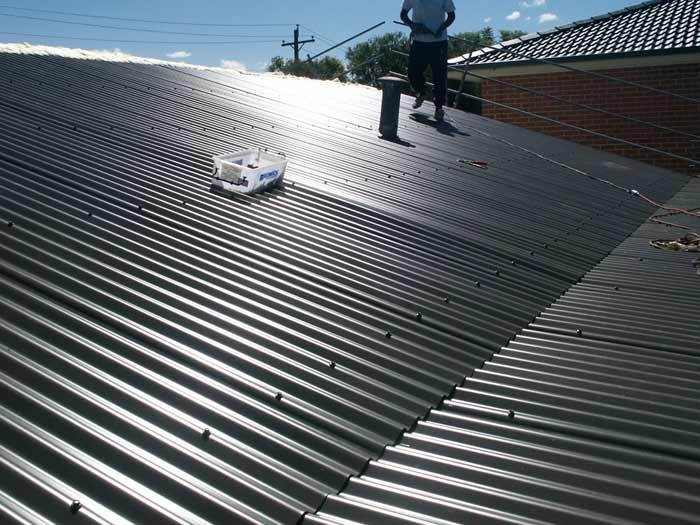 A Colorbond roof is an attractive and modern roofing material that is popular in new homes. It's an iconic brand of steel that's become a household name in Australia.
Colorbond steel is the product that a Colorbond roof is made from. It's also the material that is commonly used for gutters and other parts of a roof and down pipe.
It's gained popularity because it is sleek and elegant looking while performing well in durability and thermal performance.
Depending on what else is installed around your house, you may want to match your roof to your tank, gutters, downpipes and/or fences.
A Colorbond roof enjoys the following benefits:
Ease of installation saving time and money
Excellent variety of colours
Resistant to chipping, cracking and peeling
Good performance over the life of the product with low maintenance
Twenty designer colour options
If you have questions about a Colorbond roof it's recommended that you call Wayne or Denise during business hours. They will be able to talk you through the advantages of Colorbond and help point you in the right direction. They can also arrange for a free quote.