Putting a roof over your head is the most important thing your home does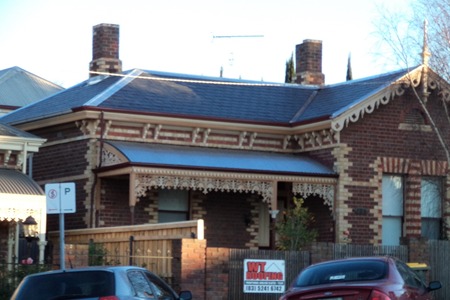 WT Roofing Geelong believe a roof is the foundation of your home and making sure your roof is sound and secure is incredibly important.
Many homeowners neglect their roofs leading to problems down the line such as water damage. These problems can be costly, however they can be easily avoided with preventative maintenance.
If you haven't had your roof inspected recently, we're here to help. Maintaining your roof is a low-cost way of ensuring that your home – and your family – stay safe.
Wayne Thomas heads up WT Roofing and has been in the roofing business for over 38 years in Australia and the UK. He offers personalised service, and solid advice on new and restoration of slate roofs, tile roofs and colorbond roofs.
WT Roofing is based in Geelong mainly servicing the Greater Geelong area, Bellarine Peninsula and the Surfcoast, however WT Roofing also services the rest of Victoria from Ballarat and Ararat to Melbourne and all the way across to the Mornington Peninsula and the Gippsland region.
If you have further questions please contact Wayne or Denise via our contact form or call now on (03) 5264 5921 or 0429 649 776.